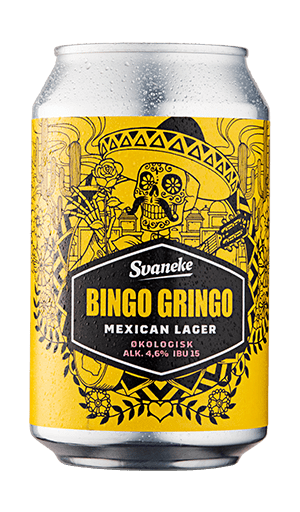 bingo gringo mexican lager
Organic
Hombre, when it gets too hot under that sombrero, then pat your burro and grab a cerveza! Your praises will not be sung on Dia de los Muertes before it's your tiempo. Ay, we have given this cerveza fresca un poquito lime, so you can keep your poncho cool and your gaze focused. Solamente Pilsner malt, Opal hops y lime. A bit of maiz and fresh grain, a pinch of citrus and hops - that's what it tastes like. Mucho gusto!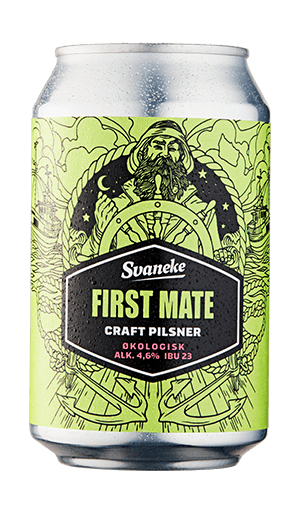 first mate craft pilsner
Organic
When the first mate on a Bornholmian cutter returns to dock, he needs to skillfully maneuver the vessel. A swift turn, full reverse and then he jumps across with the towline. Just as the fishermen know their job, so too do we know our craft. Our Craft Pilsner is a land-locked pale lager, with a swagger and a baseline of Danish barley malt, plus a good load of hops in the cargo bay. There is a taste of fresh grain, hops flowers and juicy fruits. Fermented with Svaneke Bryghus' legendary bottom-fermenting yeast and mixed with hops variants Opal and Callista.

craft pilsner
Organic
A light golden colored Pilsner with clear appearance. Big, lasting and lacing, white head. Aroma of hops, fruit, flowers, and hints of grain. Moderate carbonation.

mørk guld
Organic
A mahogany-colored Lager with a clear appearance and a moderate head. Aroma of malt, caramel, and hops. Very nice mouth feel and one of our bestselling beers.

sweet mary
Organic
A nut brown colored Double Bock with clear to hazy appearance. Moderate, beige head. Aroma of plum and alcohol mingles with distinct sweetness and full body. Named after Princess Mary and brewed on occasion of the Royal Danish wedding 2004.